If you are going to Stand Up Paddle in cold temperatures, it is important that you are well prepared. In this blog we extensively explain the 5 best accessories for paddle boarding in cold temperatures.
A wetsuit is indispensable for when you go paddle boarding in cold temperatures. A wetsuit ensures that you stay at a safe body temperature both outside and in the water. When purchasing a wetsuit, pay attention to what material the wetsuit is made of and what thickness the wetsuit is made of. This makes a lot of difference to the heat that you retain inside the suit.
Water shoes are also indispensable when paddle boarding in cold temperatures. If you don't put on water shoes, your feet will get cold and you may temporarily lose the feeling in your feet. And of course you don't want that!
Just like with wetsuits, you also have various types of water shoes. You have water shoes that are purely intended to protect you against the bottom of the sea (are mainly used abroad) and you have water shoes that are intended to keep you warm. The last mentioned water shoes are important for supping in cold weather. When purchasing, make sure that you have various types of materials and various types of thickness, this has a lot of influence on the heat of the shoe.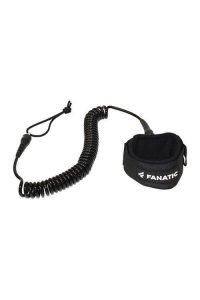 A leash is super important as a leash keeps you safe. And when you paddle when it's cold, a leash can be more important than you think. Because of the cold water, you may not be able to function as well as normal. And if you don't have a leash on and your board sails away, it can become a dangerous situation. So always make sure that you wear a leash when paddleboarding in cold weather, and of course also with warm weather at sea, rough water, rivers, etc.
A water bottle or thermos is generally already important to take with you since you have to hydrate yourself well while supping. But with hot water, a special water bottle or thermos can also warm you up if you put hot tea or coffee in it.
This way you have both a wonderfully relaxing drink and a drink that keeps you warm.
A dry bag is also one of the most indispensable accessories for when you go out on the water in cold weather. A drybag ensures that all items inside the bag remain dry and safe. This way you can store dry clothes, a towel, your mobile, keys and even your thermos in the waterproof bag and in this way keep all your belongings safe/dry.
Did you find this blog interesting? Be sure to check out our top 10 SUP accessories blog.